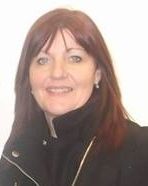 Message Me
|
Follow Me
Joined Oct. 28, 2014 5:42am
Karlou's Pregnancy
My Due Date:
I suffered a pregnancy loss
Age:
53 years old
Location:
Cardiff, United Kingdom
About Me
Hi everyone, this has been a long journey for us but we have made it.
Our journey started back in 2010 when we caught for our first child together. Sadly 10 weeks later, our angel left us. we TTC for a further 9 months after our loss. but the strain of getting pregnant was too much and we decided to take a break.
Then Jan 2014, my heart just wanted a baby so much and we started to try again...I can't believe after 10 cycles we made it I thought it would never happen. But thank God that it has.
So this is my 4th pregnancy and I have 2 other children from a previous marriage.
Got married 2012 to my soul mate and best friend <3
My Birth Plan
On my 1st I had gas and air and pethidine.
On my 2nd no pain relief at all.
But I was younger then, we will have to see how it goes I think an epidural will be the way to go this time though.