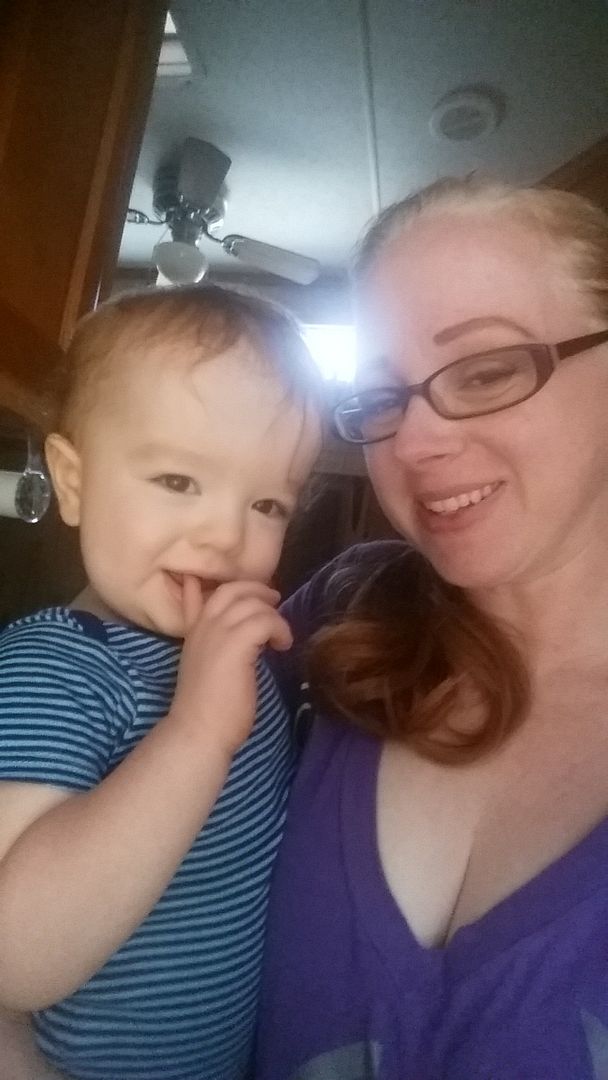 Message Me
|
Follow Me
Joined Aug. 22, 2015 2:45pm
kenpobaby's Pregnancy
My Due Date:
March 14, 2017
I have given birth!
Age:
47 years old
View All My Journal Entries
My Journal
Anatomy scan
By kenpobaby » Posted Oct. 25, 2016 2:09am - 499 views - 4 comments
Went in for the anatomy scan today. I'm 19 weeks, 6 days today. They said all looks good, baby's weighing in at about 12 oz, but I have to go back in 2 weeks because they couldn't get a clear picture of his spine. Since I have an anterior placenta this time, it makes imaging difficult. All the pictures have to be done through the placenta, which makes good 3D pictures almost impossible. It's also made it difficult to feel movement this time around too. With the other three, I felt movement early, around 15 weeks, and so did my husband. But this time, I didn't feel regular movement until 18 weeks or so. Hubby still cant feel him though. That's been a bummer..
The dr at the office that does these scans is pushing me to do cervical scans every two weeks for the remainder of the pregnancy, and to start progesterone shots immediately, because of the premature birth of my last baby at 35 weeks. My OB thinks she's overreacting, and says I don't need to do any of that because there was no issue of cervical incompetency that caused it, but the specialist (who is not my dr.) is pushing harder every time I go in there. So now I need to call my dr, again, and talk it over, again.. I don't like having to worry every time I go to the other office that they're going to try to push me into treatment i don't need. I'm not against necessary medical treatment, but I think in this case, (and my dr agrees with me) this specialist is prone to over reacting because all she ever sees are high risk cases needing a lot of care. It's her "normal". I guess i'll find out what my dr has to say about it...

Comments for this Journal Entry
Comment from

Bostonmama08

» Posted Oct. 28, 2016 5:22pm


He is looking handsome!! What a blessing!! I'm so sorry you're feeling the stress from the specialist. You dont need that! Hugs to you!!



Comment from

nreiselpn

» Posted Oct. 25, 2016 1:24pm


I Hear ya I felt/feel like if I go into labor early then it's my fault for not taking them but was reassured not to feel that way... best of luck to you keep us updated my next scan isn't till I'm 30 weeks



Comment from

kenpobaby

» Posted Oct. 25, 2016 1:00pm


Thank you for sharing that. I've been frustrated by the fact that a doctor who is not my ob is pushing medical treatment that my ob says isn't necessary. I like going to the scans and sering the baby, but I don't like feeling like I have to prepare myself before hand to fend off her "suggestions".



Comment from

nreiselpn

» Posted Oct. 25, 2016 9:14am


We chose not to do the shots as they were expensive painful and time consuming we went into labor at 35 weeks as well my son was born at 36 weeks my doctor also agreed that if I had cervix issues maybe she would recommend them but not in our case