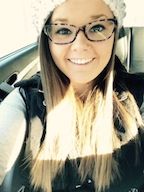 Message Me
|
Follow Me
Joined Nov. 30, 2014 12:31pm
ahick9985's Pregnancy
My Due Date:
August 20, 2017
I am
postpartum
» My due date was more than 2 weeks ago
Age:
30 years old
About Me
I am pregnant with my second child.
My Birth Plan
I had planned on a natural delivery with my son, and I plan on that again this time around. After laboring naturally and beginning to push, my contractions were getting further apart and things were not progressing as hoped. I did end up needing Pitocin to speed things along and ended up getting an epidural. I'm hoping that my body will know what to do this time and progress naturally. I spent a lot of time in the water during my first labor and intend on doing that again.