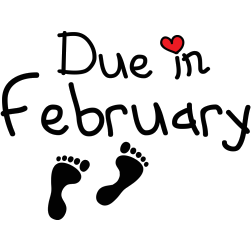 Message Me
|
Follow Me
Joined Jun. 30, 2014 5:52pm
bearandbug's Pregnancy
My Due Date:
February 26, 2015
I am
postpartum
» My due date was more than 2 weeks ago
Age:
34 years old
Location:
United States
View My Ultrasound Pictures List
My Ultrasound Pictures
5 weeks 5 days Pregnant
Ultrasound Date: July 1, 2014
By bearandbug » Posted Jul. 1, 2014 5:10pm - 4611 views - 0 comments
Although we only saw the gestational sac and the yolk sac, we were so excited! US tech said she could faintly see a fetal pole starting to form and pointed out the corpus luteum. OB said I am measuring around 5 weeks and according to my temps I should be 5w5d. She said that was close. We go back for another US next Tuesday so we can hopefully see the heart beat before leaving for Peru Wednesday.

Comments for this Ultrasound Picture
No comments yet. Be the first!