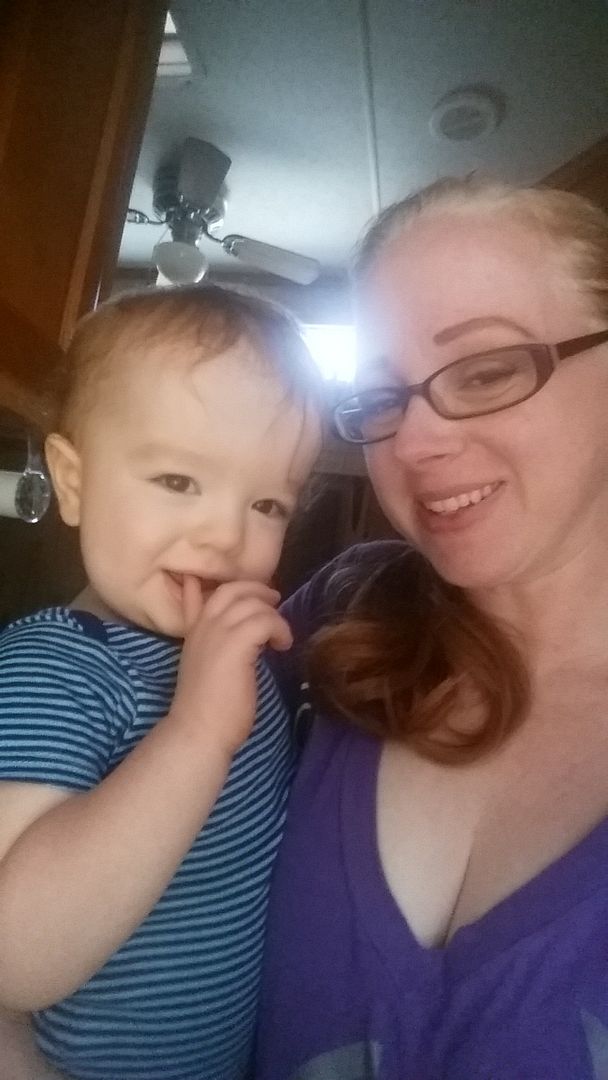 Message Me
|
Follow Me
Joined Aug. 22, 2015 2:45pm
kenpobaby's Pregnancy
My Due Date:
March 14, 2017
I have given birth!
Age:
45 years old
View My Baby Bump Photos List
My Baby Bump Photos
Week 36
By kenpobaby » Posted Feb. 15, 2017 12:38pm - 317 views - 1 comment
We've made it to 36 weeks, a week past when the last one was born. I'm super uncomfortable and currently sick, so it's sort of sucking right now. We'll see how much longer he wants to hang out in there...

Comments for this Baby Bump Photo
Comment from

yummymummy1991

» Posted Feb. 19, 2017 3:08am


You're looking marvellous yourself! You're so close to term too :-)
Race you to the finish? ;-)