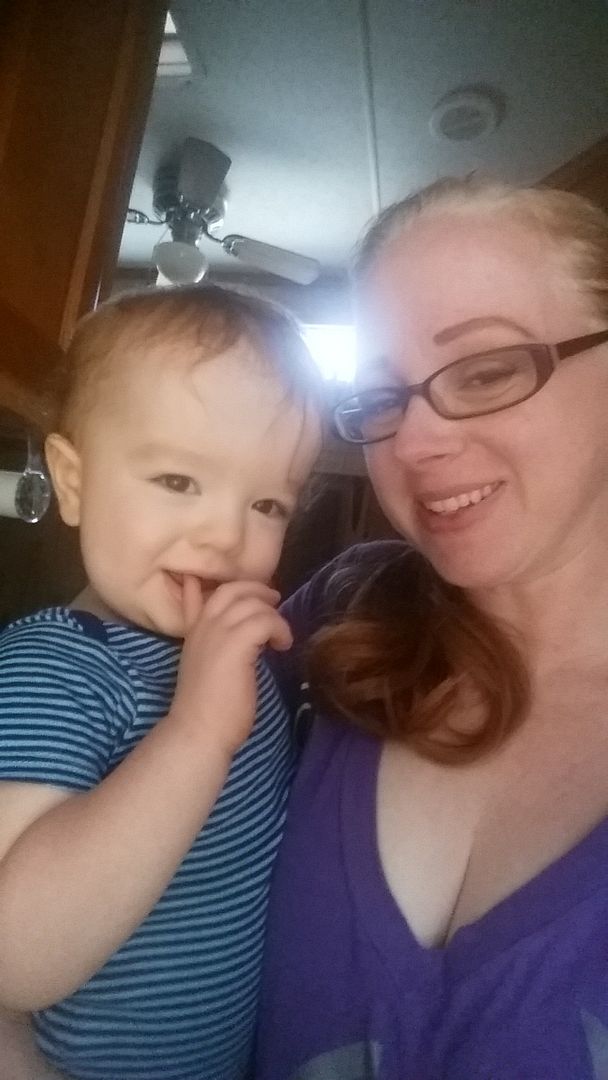 Message Me
|
Follow Me
Joined Aug. 22, 2015 2:45pm
kenpobaby's Pregnancy
My Due Date:
March 14, 2017
I have given birth!
Age:
48 years old
My Journal
Anatomy scan
Posted Oct. 25, 2016 2:09am - 532 views - 4 comments
Went in for the anatomy scan today. I'm 19 weeks, 6 days today. They said all looks good, baby's weighing in at about 12 oz, but I have to go back in 2 weeks because they couldn't get a clear picture ... [
Read more
]
NT scan and disapointment..
Posted Sep. 10, 2016 12:40pm - 562 views - 3 comments
Had the NT scan on thurs. Usually I look forward to these scans, as they are alot more detailed and the techs in the office I go to really make a big deal out of it. They take their time and even do s... [
Read more
]
It's a boy!
Posted Aug. 29, 2016 11:42am - 522 views - 2 comments
Well, looks like the Chinese gender predictor is very wrong this time. I got a phone call with the results of the NIPT test, and it turns out, we're having our fourth boy! Counting our foster son, thi... [
Read more
]
3+!
Posted Jul. 13, 2016 7:19pm - 426 views - 2 comments
This morning, i was a little worried because my latest test line actually looked lighter than yesterday's, and it still said 2-3, at 21 dpo, even though I had a 3+ by 19 dpo last time. So of course, I... [
Read more
]
Feeling relieved!
Posted Jul. 12, 2016 12:52pm - 449 views - 2 comments
So 2 days ago, I posted a picture on CTP, of the test strips from the inside of my Clearblue digital that came up "pregnant 2-3" at 18 dpo, alongside my tests from the same dpo, from my last... [
Read more
]
Trying again..
Posted Jul. 10, 2016 6:43pm - 446 views - 2 comments
Well, I guess I'm at it again. We lost one almost a year ago, so I'm cautiously optimistic. Told DH today, and he's excited, despite things not being ideal for us right now. This makes 5, so this one ... [
Read more
]
3+!
Posted Aug. 30, 2015 1:28pm - 390 views - 2 comments
Yay! It went up to 3+ at 19 dpo. Makes me feel better :-)... [
Read more
]
Progression so far..
Posted Aug. 29, 2015 2:35pm - 383 views - 0 comments
6 through 18 dpo. Dollar store tests and clearblue easy digital with weeks indicator. CBs are still saying 2-3 weeks, but the lines are definitely getting darker. Starting to feel better about this on... [
Read more
]