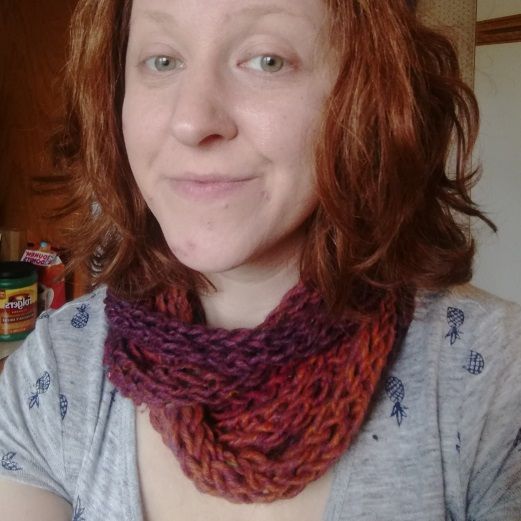 Message Me
|
Follow Me
Joined Jun. 16, 2015 4:24pm
uptoolate's Pregnancy
My Due Date:
December 10, 2019
I have given birth!
Age:
35 years old
Location:
MN, United States
View All My Journal Entries
My Journal
30 Weeks OMG My Feet!
By uptoolate » Posted Oct. 3, 2019 7:19am - 406 views - 7 comments
So I only have about 2 months to go... but I only have one pair of shoes (broken sandals) that fit and it's been raining and getting colder out, and then it will probably be snowing here in MN when this baby is born early December.
I bought 2 pairs of shoes online hoping one would fit but NOPE! I can squeeze into one pair of old tennis shoes but I'm afraid I'll stretch them out and ruin them. Maybe I'll just go to the thrift store and look for a bigger size temporarily...
I don't remember what I did last time I was pregnant (Feb. baby), but I was 30 lbs lighter then too so I think the extra weight might have made my feet bigger too.
I can't wait to lose a bunch of this weight and wear my shoes again.

Comments for this Journal Entry
Comment from

uptoolate

» Posted 36 weeks ago


I ended up finding some Adidas slides with velcro for around the house and a $10 pair of UGG boots (size 8) at the thrift store. I wear size 7.5 normally so I can just slip those on go... but I won't be wearing them on stairs again cause I fell down the stairs on Thanksgiving morning and bruised up my leg and bumped the back of my head. Maybe they are a little too loose but so warm and comfortable!




Comment from

uptoolate

» Posted 40 weeks ago


Still wearing those busted up sandals around the house, ugh. LOL, December 10th is closer though!



Comment from

uptoolate

» Posted Oct. 4, 2019 4:44pm


Thanks, I'll have to check out Walmart and the thrift store.



Comment from

sonata85

» Posted Oct. 4, 2019 2:47pm


With my first pregnancy, I started out as a size 6-61/2 and by the end I was squeezing into size 8's. I got some slip-on skechers, and those were amazing. I do remember my old Sorel snow boots being wide enough to get me to about 30 weeks (lived in Chicago), but buying them new isn't cheap. Wal-Mart has cheap and wide--I just got some $3 ballet flats for church that should last through the swelling lol Good luck!!



Comment from

uptoolate

» Posted Oct. 4, 2019 4:57am


Oh no! Ugh.



Comment from

Mrsford2

» Posted Oct. 4, 2019 12:44am


Oops* my son was born early October, not feb



Comment from

Mrsford2

» Posted Oct. 4, 2019 12:43am


Omg I hear ya! My son was born early February so I was able to wear my Birkenstock's on the loosest holes for the end of that pregnancy. Now I'm due in early February, 22 weeks along and can barely fit my birks. I'm way more swollen this time and have to make it all winter. I'm currently sporting slippers to work :(