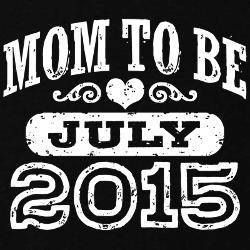 Message Me
|
Follow Me
Joined Oct. 29, 2014 7:48pm
PinkGlitter15's Pregnancy
My Due Date:
July 11, 2015
I am
postpartum
» My due date was more than 2 weeks ago
Age:
37 years old
My Baby's Heartbeat
My Baby Kick Counter
The number of minutes it took to feel 10 kicks, flutters, swishes or rolls.
My Baby Names List
Boy Names
Rylei James
3 likes
Log in to like
I suggested the name Riley since I knew a Riley when I was little, and liked the name. My husband suggested the unique spelling :-)

James is my father in laws first name.